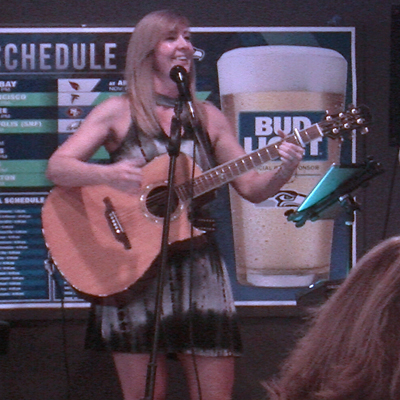 The Buzz Pizzeria, Bar & Lounge offers South East Spokane area a great place to get some food, have a drink, and hang out. They offer craft pizzas along with Italian style subs and chicken wings! They are locally owned and operated with a love for Spokane and its people.
This isn't going to be the place for a loud band but it's perfect for solo acts. There's a warmth and intimacy in this room that allows for a singer-songwriter to really engage with their audience and perfect for featuring your original music. Often times larger venues tuck their live music talent off into a corner and volume levels drown out the artist. The space at The Buzz allows for an artist to truly be featured and appreciated.
This local business was taken over by new ownership, Zach and Sadie in 2016 and switched gears from coffee to pizza. They will make you feel at home in their space! Offering special beers on tap, craft cocktails and the pizza is strong competition for any pizza place across Spokane and is hands-down the BEST for East Spokane!