Need a better way to transport your music gear?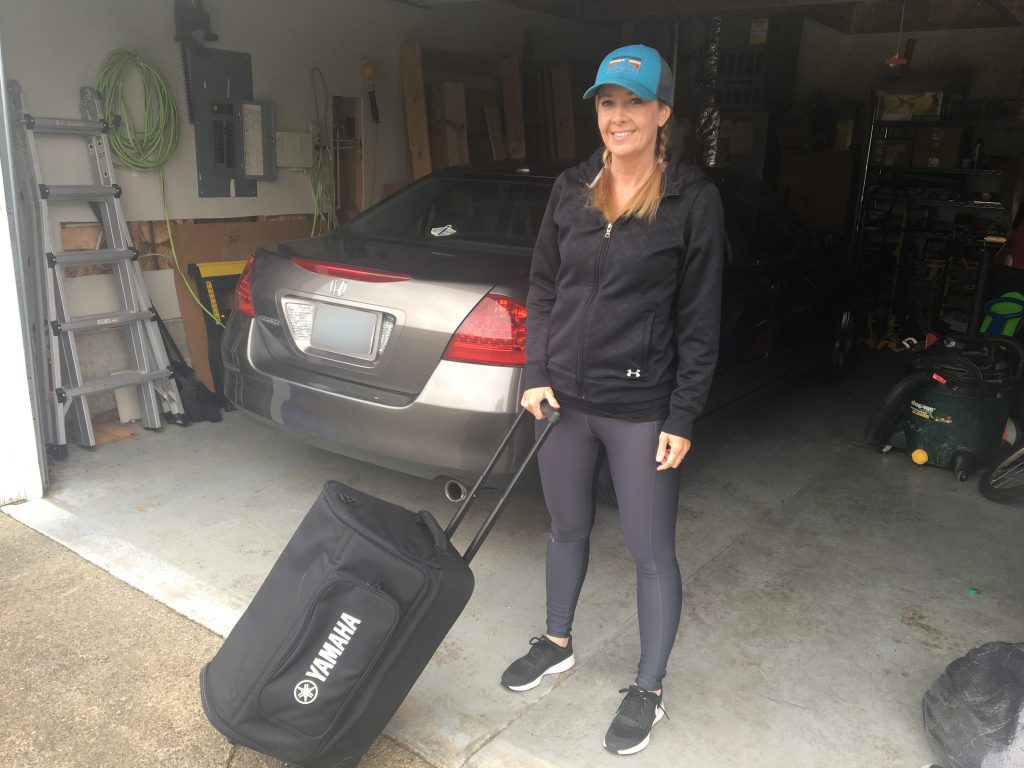 I've been at my solo music project since late 2016. Much of my music gear has been pieced together due to the fact that I've added to my set-up based on what I've learned along the way and how my needs have changed. One thing that I waited too long to upgrade was how I was hauling my gear. I had been lugging around a couple of vintage totes (originally thinking they looked cool) but as I began to need more cables and accessories, my system was cumbersome and looked unprofessional. I didn't think it'd be too difficult to find some kind of a rolling case that had enough capacity for my stuff but as I started searching, I realized most rolling cases were hundreds of dollars. I cringe at spending hundreds on music equipment and definitely didn't want to spend hundreds on something to haul my stuff around.
Then I discovered this Yamaha Soft Rolling Case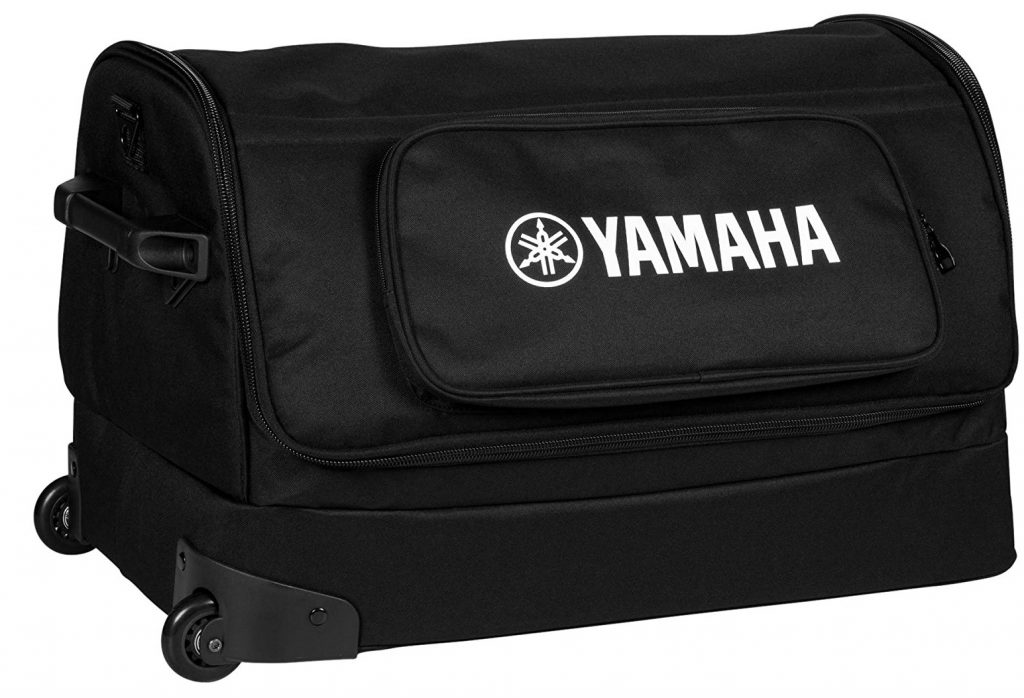 This soft case was designed for a Yamaha speaker but when I looked at it I thought, "Why can't I use it to store my music gear?" Hard shell cases are great (and necessary for some things) but they can also be expensive and heavy. I was looking for a more lightweight option, soft but still well constructed. I wanted to be able to roll it so a telescoping handle would be great. This case fit all those criteria. It also measured big enough to store all my pedals, cables and accessories with room to grow. It came in under $100 which was better than any other option that I'd found. I pulled the trigger and placed my order on Amazon and figured I'd wait to make a fair assessment until I could see first hand whether or not it was well constructed and if it would indeed work for my gear.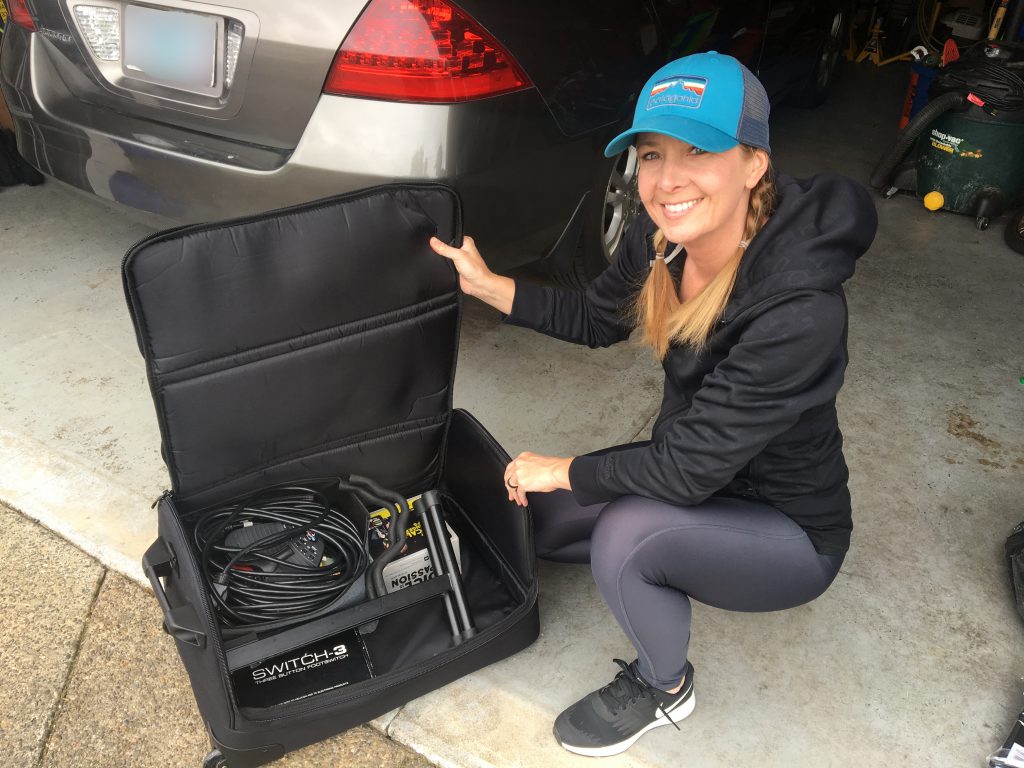 I was immediately impressed!
As soon as I pulled it out of the box I could tell it was high quality construction, everything from the seaming to the handles and zippers. The wheels and telescoping handle are also durable. Because there are multiple handles, there are several options for moving and/or carrying the case. This means it loads in and out of your rig easily, can be rolled, carried by two people or even moved with a shoulder strap. It's adaptable per situation.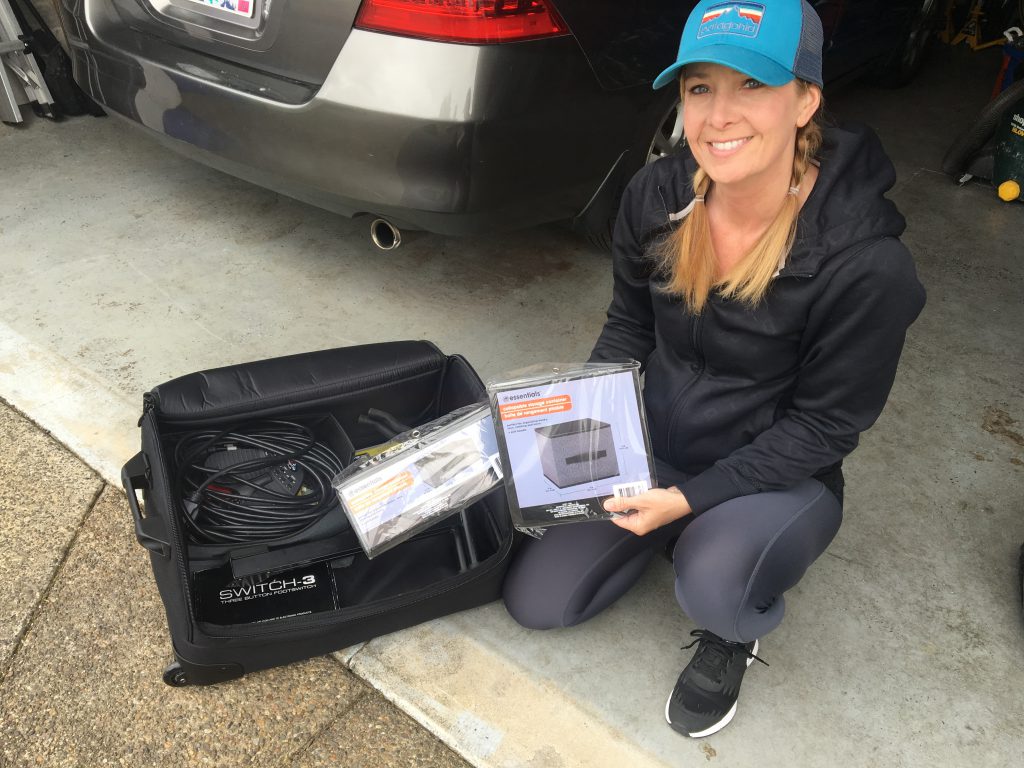 There's one possible drawback but easy to solve
The one drawback is that because I don't have enough gear to fill the case, things do slide around. That's not the end of the world but for people who like to open the lid to find that everything has a place and stays in place, you've got some options. With a little creativity I discovered these collapsible storage containers at the dollar store. I used them to create a more modular solution on the inside. If you're so inclined you can have foam cut to specs to keep your gear contained, however foam can be more expensive than leather and also somewhat hems you in if you need to reconfigure how you're using the space. You could also use plastic storage containers with lids which would stow nicely inside. There are lots of options!
Dawna Stafford is a northwest singer-songwriter. Described as sensitive and lyric driven, Dawna's acoustic arrangements and vocals are soulful and raw. Her style is an upbeat fusion of modern folk and light rock, delivering live performances that are fun, diverse and relatable. Audiences love the dynamic range from upbeat and tempo driven to melodic and thoughtful. Dawna is a versatile artist who knows how to engage and entertain people. For live demos and booking information click here.