I'm a northwest musician and recently booked to play some places in the Spokane area. One of my performance venues was The MAX at Mirabeau Park Hotel. During my visit I had the chance to stay at Mirabeau Park Hotel in Spokane Valley, WA. They have a gorgeous restaurant and lounge space and just recently began doing mid-week acoustic music sets in the lounge where I performed.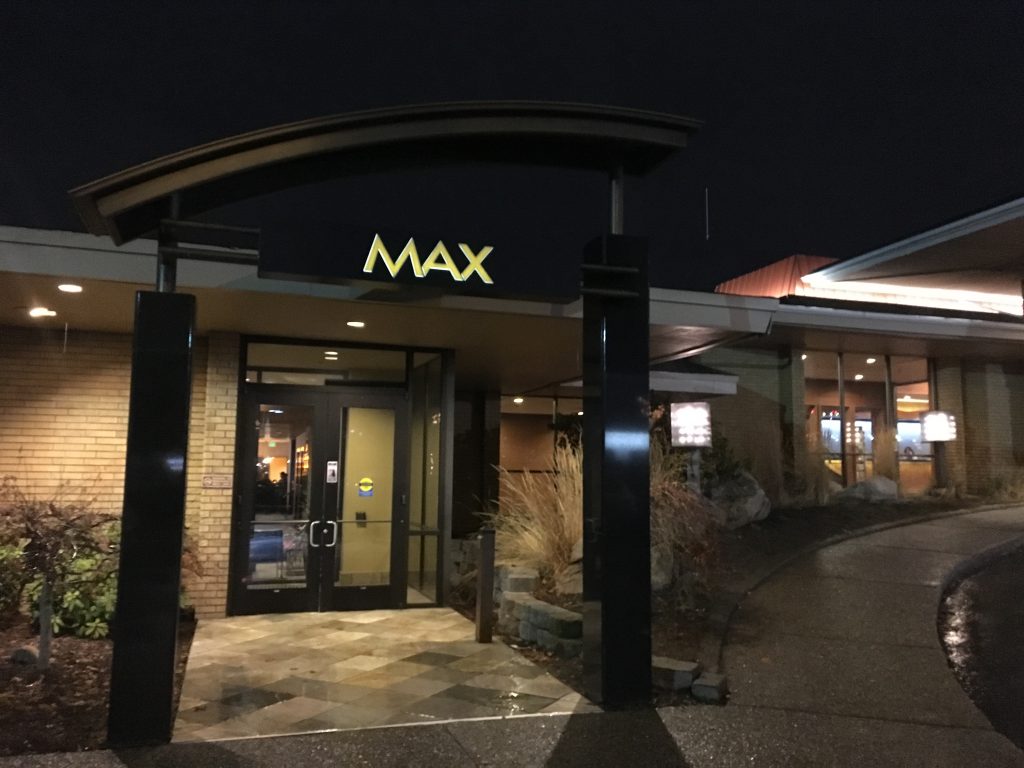 The MAX Restaurant & Lounge
Part of the charm of the hotel is how the MAX, the restaurant and lounge, is situated as a beautiful centerpiece to the hallways of the hotel and convention center. The MAX has received numerous awards for both culinary and service excellence. The atmosphere is warm and inviting so whether you're staying at the hotel or live in the area, the restaurant is a worthwhile destination point! The menu is diverse with everything from finer dining to pub fair. I had the BLT (I love bacon) sandwich more than once because I loved it so much.
As a performance venue the MAX gets lots of points from me. They've got a couple of options for placement of their musicians. There's a section at the south end of the restaurant with a removable railing to put a band or performer a step up so it mimics a stage feel. Just in front of the railing is a solid surface floor that's perfect for an acoustic setup and small dance area. Either situation is ample space for anything from a single performer to small band.
I was treated so respectfully and felt greatly appreciated by all the staff from booking to performance. The restaurant manager made sure I had everything I needed from set up to drinks, to a special entertainment food menu.
Clientele
The bar seating in the lounge attracts a lot of locals and return customers giving it a no-so-stuffy, community feel. One of the nights I performed at the MAX a group of railroad engineers was seated around the bar. Turns out The Mirabeau is a home away from home as they're regularly in and out of town several times a week. The lounge has a fun mix of locals and out-of-town visitors who can stop in, enjoy just a drink while sitting in the lounge, or make a night of their experience by enjoying something from the dinner menu. I met a couple who was visiting from Canada who relaxed while they enjoyed live music. The MAX is also family friendly so it's a great gathering place for all.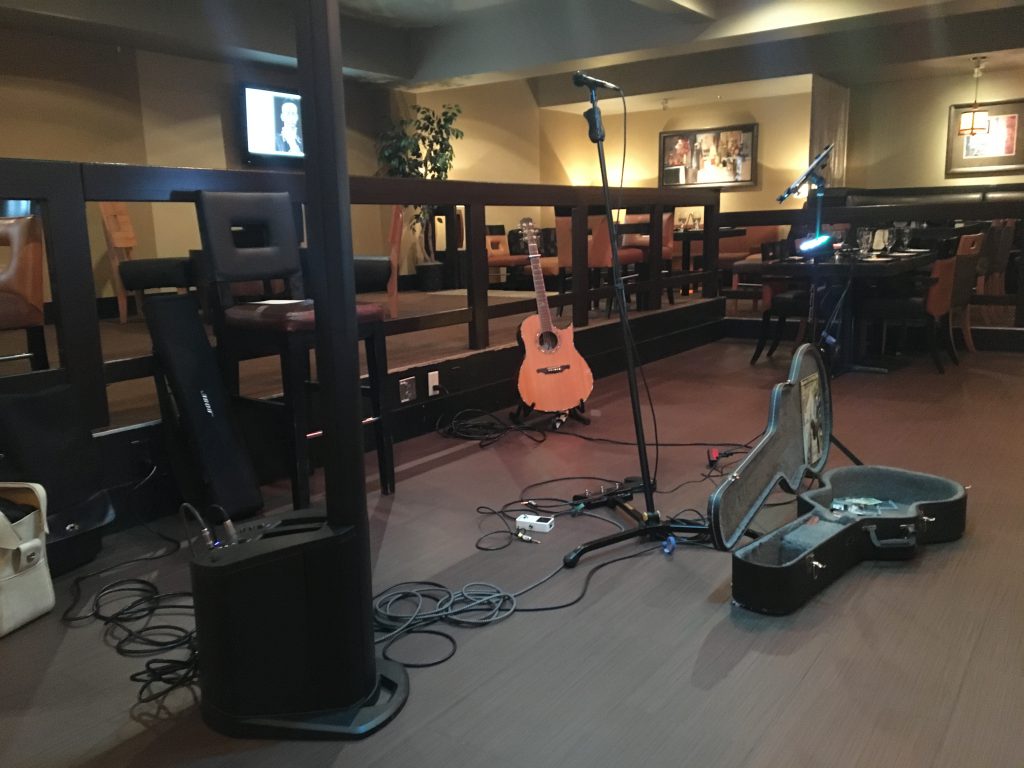 The Mirabeau Park Hotel
I was excited when I opened the door to my executive king suite. My goal was to have an intentionally private getaway. I wanted to take a few days to close out the world, rest, relax and write. The accommodations created a perfect environment for me. The room has high end, modern finishes. I enjoyed the large space and appreciated the fact that there was an open area separated from the sleeping area. The configuration was well thought out so that I had space to dine-in, a desk for writing, a sofa and additional seating to spread out when I wanted to practice and play my acoustic guitar. I also loved that there were multiple sink and counter top options. I always feel weird about washing dishes or getting water from a bathroom sink so I loved that there were other prep spaces in the room. It truly was a peaceful getaway. I felt pampered and cared for by the staff. I can't wait for my next visit to The Mirabeau Park Hotel! To book your stay or for questions visit their website at www.mirabeauparkhotel.com.
Dawna Stafford is a northwest singer-songwriter. Described as sensitive and lyric driven, Dawna's acoustic arrangements and vocals are soulful and raw. Her style is an upbeat fusion of modern folk and light rock, delivering live performances that are fun, diverse and relatable. Audiences love the dynamic range from upbeat and tempo driven to melodic and thoughtful. Dawna is a versatile artist who knows how to engage and entertain people. For live demos and booking information click here.