Stratford Suites Spokane Was a Perfect Writer's Getaway
I was booked as the featured musician over two weeks at Spokane Tribe Casino in Airway Heights just outside of Spokane, Washington. I played a total of six evening performances and by the end of each night I was beyond ready to crash somewhere comfortable. I wanted to be close to the casino to minimize drive time, especially because it was late by the time I was done playing. I also wanted a place where I could have a bit of a creative retreat between performance dates.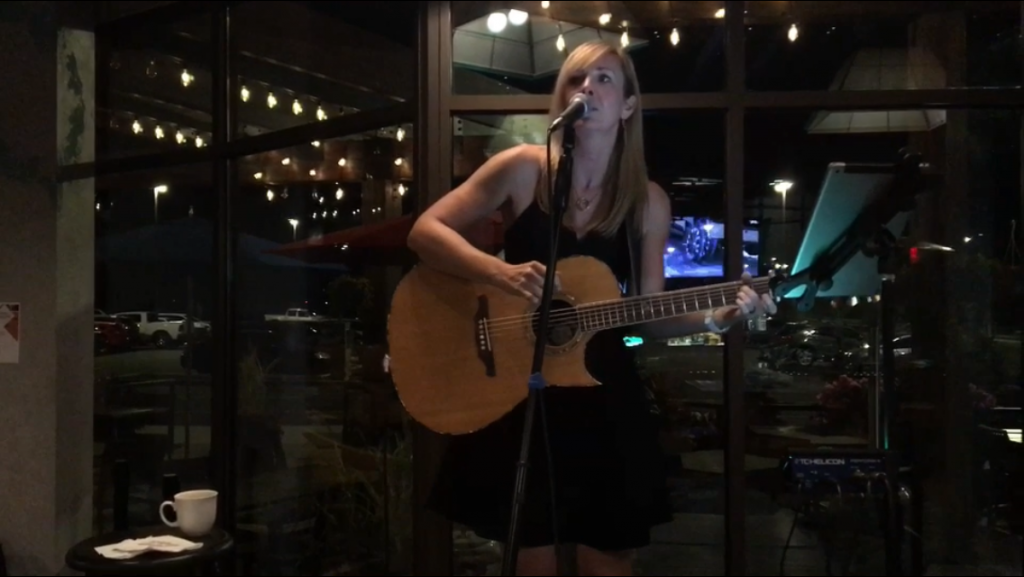 Stratford Suites Offers Affordable One or Two Bedroom Apartment Suites With Convenient Amenities
After researching some other options, Stratford Suites, a Spokane area hotel offering one-night or extended stay options, stood out to me as different from the other hotels in the area. Stratford Suites is much different from traditional hotels as they offer one or two bedroom units that all include first floor entrances, leather sofas, recliners, a 50″ HDTV in the living area and a 32″ in the bedroom, a full kitchen with stove/oven, microwave, full size fridge and amenities including cookware and dishes so that you can completely make yourself at home.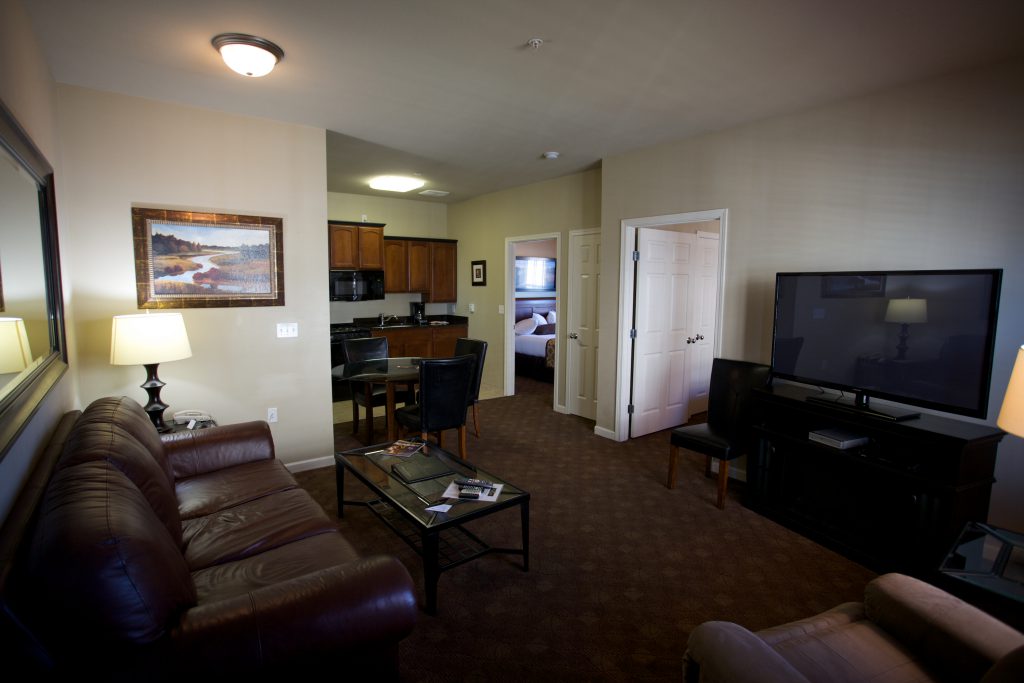 When I first located Stratford Suites online I initially assumed this type of hotel wouldn't be in my budget. However, I contacted them to see what my options would be. I wanted a place where I could spread out with my music equipment, write, practice, rest and use my time there as a getaway in between performances. I was surprised to find that they offered pricing that was competitive to other local hotels and even discounts depending on the length of your stay.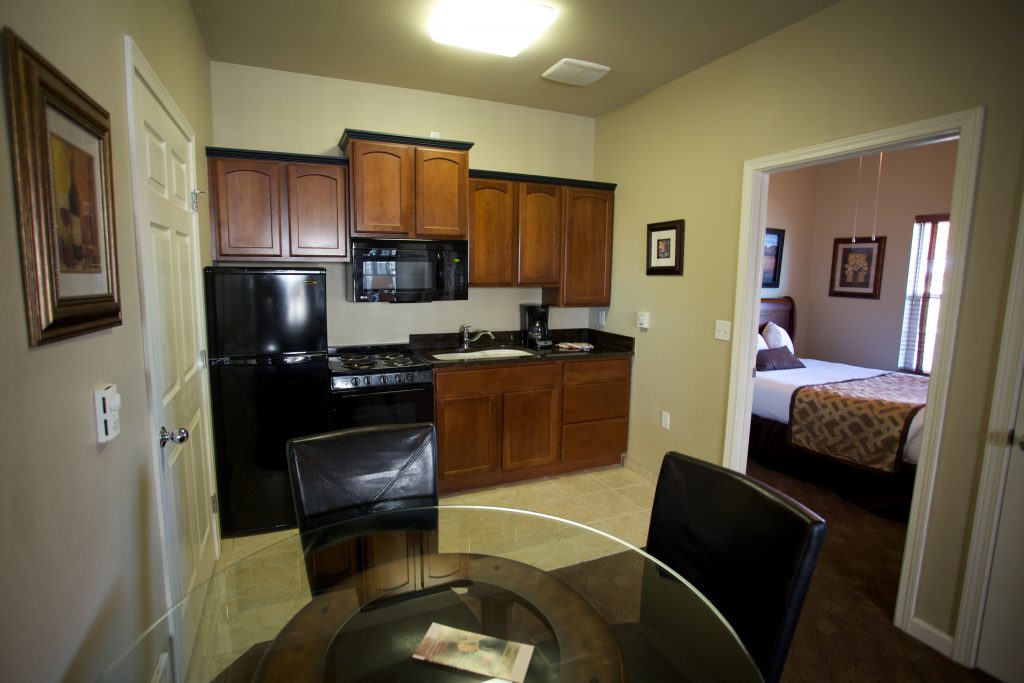 I was so excited when I checked into my cute, little place! I was able to stop by the grocery store and get my favorite foods to bring to my home away from home which also meant I didn't have to worry about eating out and I could prepare the foods that work for me and fit within my normal nutrition routine.
Stratford Suites Has An Amazing Staff
The other thing that was vastly different with both booking and my stay at Stratford Stuites was the interaction I had with the on-site staff. I didn't have to go through a 3rd party vendor to book my room. I spoke with friendly, knowledgeable people who were eager to answer my questions and who were personally familiar with their property, rooms, amenities and local area events, all things that benefited me while I was in town.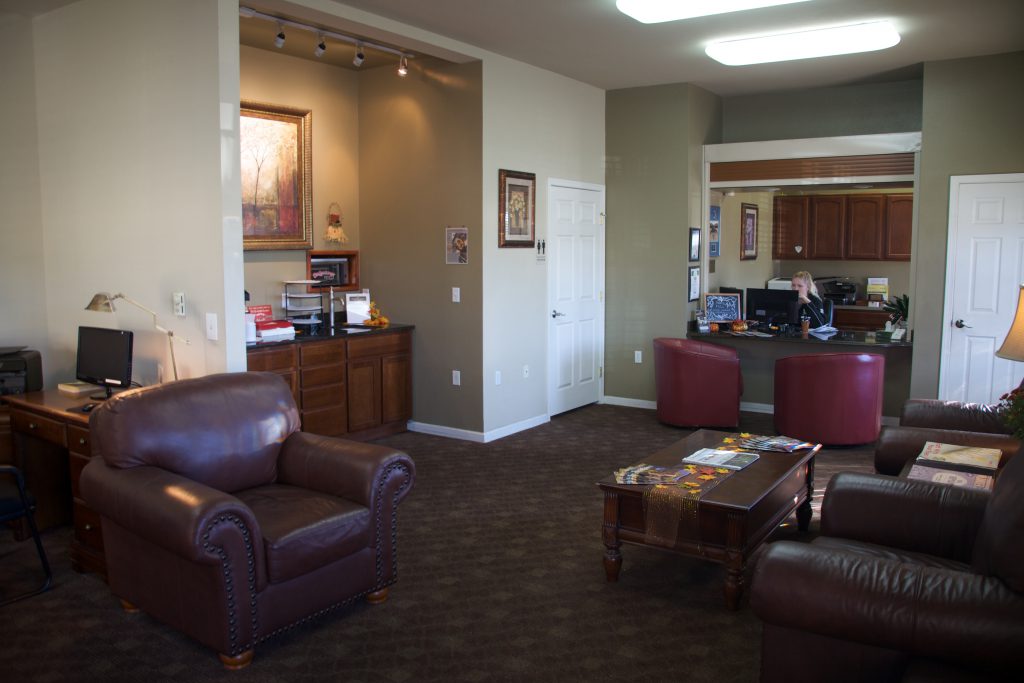 To learn more about Stratford Suites or for booking, visit their website at www.stratfordsuites.com.
Dawna Stafford is a northwest singer-songwriter. Described as sensitive and lyric driven, Dawna's acoustic arrangements and vocals are soulful and raw. Her style is an upbeat fusion of modern folk and light rock, delivering live performances that are fun, diverse and relatable. Audiences love the dynamic range from upbeat and tempo driven to melodic and thoughtful. Dawna is a versatile artist who knows how to engage and entertain people. For live demos and booking information click here.