I'm so grateful for the opportunity I had to play at Restaurant503 in West Linn. The only downside…it was hard not to play and drool. The fresh, seasonal menu is impeccable!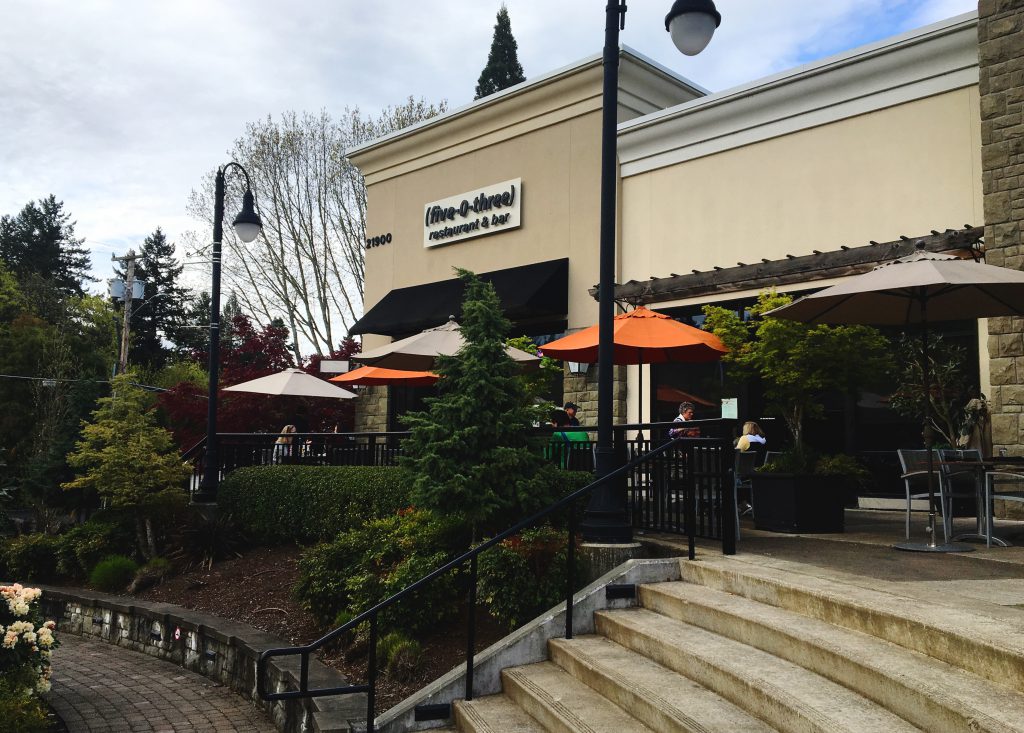 Restaurant Five-0-Three is a cozy fresh food and live music gem in West Linn that celebrates the spirit of Oregon. They're located just a few miles off of the I-205 West Linn/Highway 43 exit in the West Linn Central Village. The menu offers options that are sourced from local communities in order to support sustainable agriculture. The open kitchen makes food from fresh ingredients offering everything from burgers to steak and seafood. Restaurant Five-0-Three is a great place to grab lunch with friends or for an evening out for dinner and drinks.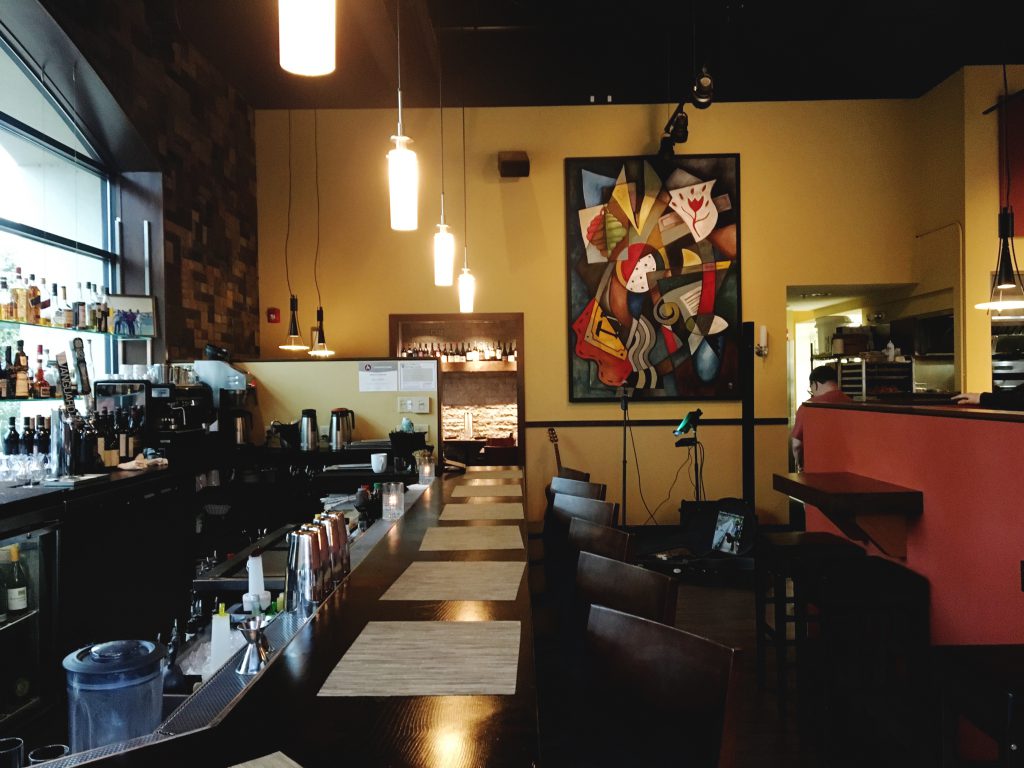 Restaurant Five-0-Three has a full service bar that offers everything from daily specialty drinks, to your custom favorites. They offer Sunday wine tastings (visit their website for dates and times) and 25% off bottles of wine from their wine list on Sunday's only.
Live Music
The space is suited perfectly to small, acoustic acts. I play on my own so I just need a small footprint for my setup. Restaurant Five-0-Three has a space situated toward the back where they stage the musicians, visible from the entry way but slightly tucked away from the main floor. I typically stand and play and enjoy engaging with people and I was able to do that with those seated at the bar but was also careful not to overpower or intrude on those in the main dining area. The community who came out for dinner, drinks and live entertainment were incredibly positive and encouraging. They showed a definite appreciation and were supportive of me as an indie musician.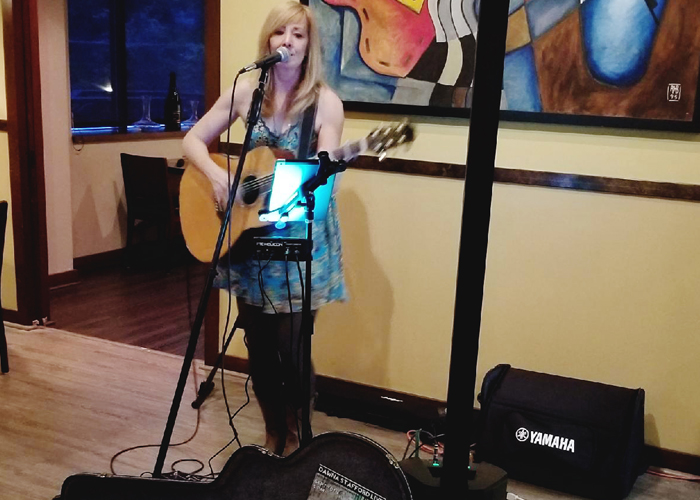 The staff at Restaurant Five-0-Three was accommodating to me as a musician, from the moment I introduced myself, to the guidance they provided in setting up my gear and sound check. I felt welcomed and cared for during my time there. It was also obvious to me that the community keeps coming back because the food and service is amazing!
Whether you're a musician looking to book this adorable venue or you're looking for an excellent, local establishment with a special, fresh food seasonal menu, Restaurant Five-O-Three should most definitely be on your list of local Oregon places to visit!
Dawna Stafford is a northwest singer-songwriter. Described as sensitive and lyric driven, Dawna's acoustic arrangements and vocals are soulful and raw. Her style is an upbeat fusion of modern folk and light rock, delivering live performances that are fun, diverse and relatable. Audiences love the dynamic range from upbeat and tempo driven to melodic and thoughtful. Dawna is a versatile artist who knows how to engage and entertain people. For live demos and booking information click here.