StarCycle AKA the workout that almost killed The Fit Guitar Girl
StarCycle is a unique indoor cycling experience utilizing music and choreography. Each StarCycle class is a 45 minute full-body energetic, inspirational and balanced cardio ride.
I visited StaryCycle's Cedar Mill location and boy howdy I was in for doosey of a workout. Now, before I scare off any beginners who may be considering a super fun group class to get back in shape, just hear me out!
Upon walking into their light, bright and modern studio I felt extremely welcomed. It didn't cross my mind to be nervous or tentative as a newbie. They were delighted to see me, made sure all my questions were answered, AND gave me a quick tour of the cycle room and bikes before class started. The StarCycle crew pampered me with a water bottle and a clean towel to wipe my brow…okay they may have been laughing a little because they knew what I was in for. They have a proprietary (to indoor spinning) shoe that clips into the bike so for me that took a little getting used to. The instructors made sure my shoe was properly fitted to me and that the bike was set for my height and stance. They have shoes available for rent which makes it simple to drop in and check it out with no fear of commitment. I think that a fun goal and motivator would be to plan to purchase your own set of specialty shoes with the spin clip.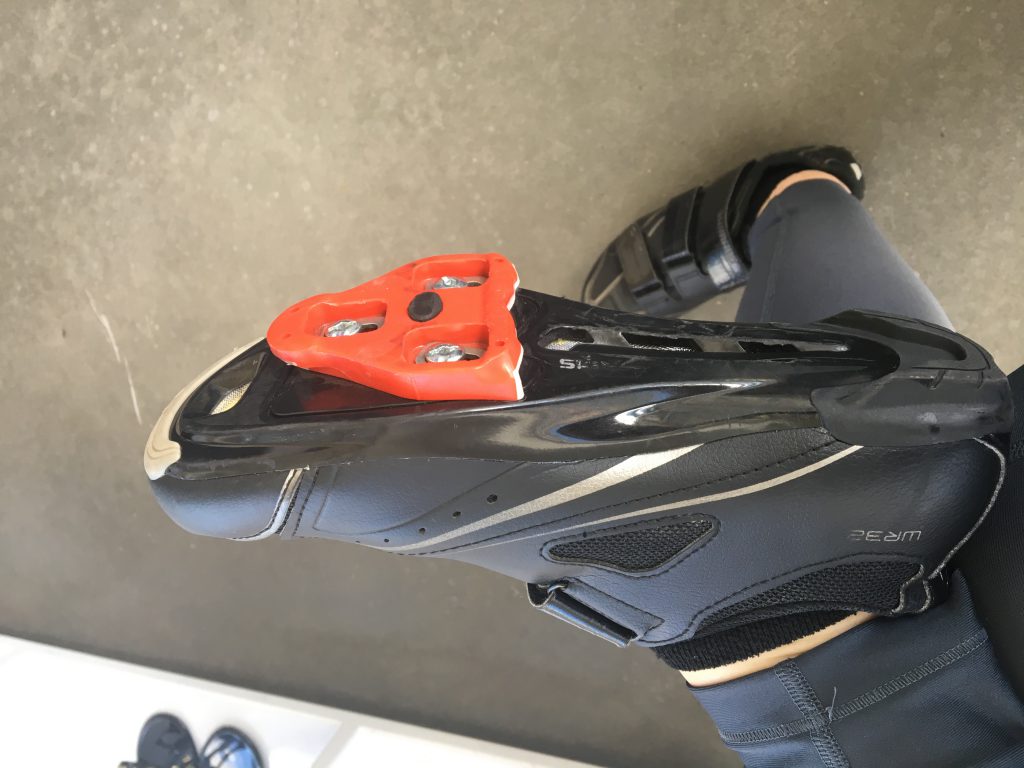 The cycle room's lights are dimmed at the start of class. The idea is to put the focus on you and your personal journey through this challenging class, not to compare yourself to those around you who are undoubtedly at different fitness levels. I never once felt intimidated even though it was hard as hell. I knew I could rest or modify if and when I needed to. During class I may have actually sworn under my breath several times and said out loud once as I felt on the verge of death, "I don't understand why anyone needs to push themselves this hard." HAHA! You will feel 100% accomplished and relentlessly thrilled that you worked that hard by the end of the session.
To incorporate StarCycle into any fitness routine or have it be your primary workout would no doubt change your physique in positive ways. StarCycle was a blast! It's a super fun, upbeat class and atmosphere and I'm confident it would prepare you for just about any physical challenge whether it be generally getting back into shape or training to run Hood to Coast. It is an all over muscular workout with incredible cardio development.
Erin Moone and Dionne Del Carlo – two women passionate about helping families find the balance between health, wellness and happiness – teamed up in 2012 to create StarCycle. I was able to talk with Erin after class and find out from her why she started the StarCycle franchise. As a person who loves both fitness and an entrepreneurial spirit, I was excited to hear Erin's story. A passionate fitness instructor since 1995, Erin came from LA and NYC. She missed her indoor cycling classes from those days so she decided to create her own. The vibe of StarCycle culminates her expertise as an instructor, mother and her passion for music.
Learn more about StarCycle, their philosophy and their team at www.starcycleride.com and be sure to follow and subscribe to them on their facebook page.