Three Peaks Kitchen + Bar is a full service restaurant located at Spokane Tribe Casino. The casino is 38,000 square feet including 450 slot machines and 12 table games.
In 2018 the casino launched a new music series, "Live at Three Peaks", featuring diverse musical talent from around the northwest. I had the privilege of performing on their stage as part of this fledgling program. Their late night venue is the perfect place to grab dinner and drinks while enjoying live music Thursday through Saturday nights 8:00 to midnight.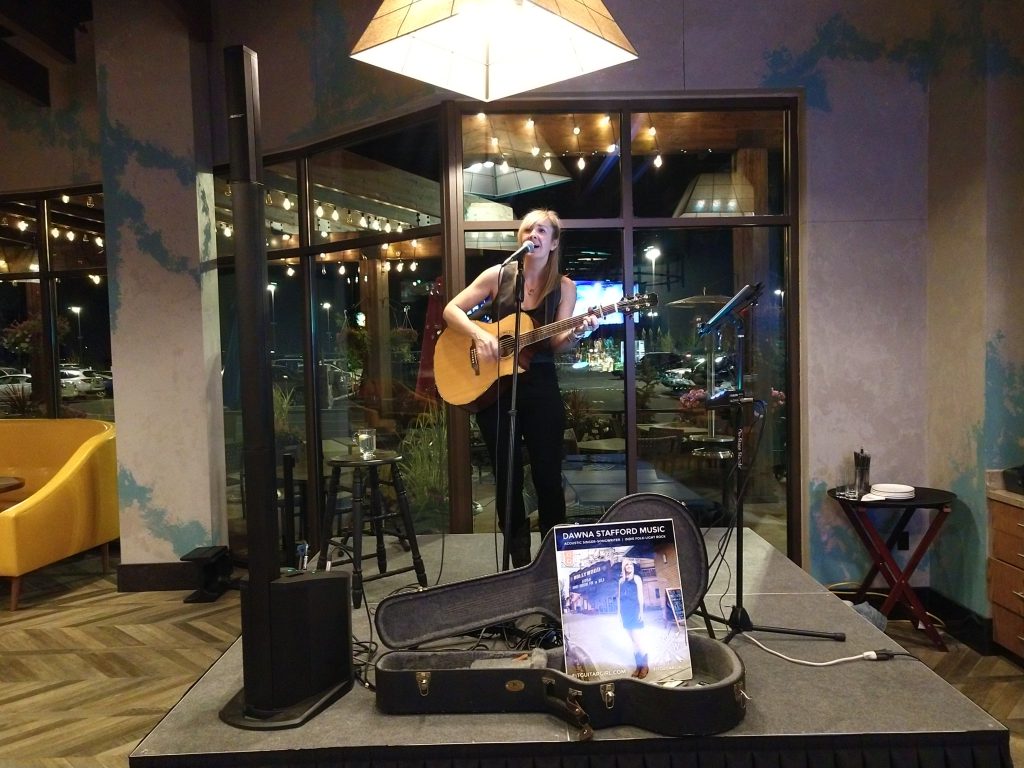 Relax and enjoy casual, fine dining in this spacious, beautifully lit comfortable restaurant. Their flexible seating allows for large groups, of family and friend gatherings or choose a smaller, cozy booth for date night. Three Peaks Kitchen + Bar also features an outdoor patio that can be enjoyed into the fall months while keeping warm by the fire.
A chef inspired menu will give you lots of options from soups, salads and chili to pizza and pasta. Three Peaks Kitchen also features signature plates made scratch with local ingredients. Happy Hour specials are Monday through Friday 3PM-7PM and families are welcome!
For more information on Spokane Tribe Casino and Three Peaks Kitchen + Bar visit their website at www.spokanetribecasino.com.
Dawna Stafford is a northwest singer-songwriter. Described as sensitive and lyric driven, Dawna's acoustic arrangements and vocals are soulful and raw. Her style is an upbeat fusion of modern folk and light rock, delivering live performances that are fun, diverse and relatable. Audiences love the dynamic range from upbeat and tempo driven to melodic and thoughtful. Dawna is a versatile artist who knows how to engage and entertain people. For live demos and booking information click here.